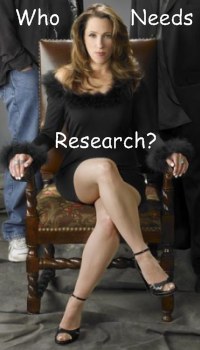 As a followup to yesterday's video from Fox News slamming Mass Effect, I thought I'd mention EA's response to Fox detailing the inaccuracies and blatant lies that were spread during the report.
Nice one EA, that's definitely going to earn some respect over at Fox. I can see it now.
*Scene – Interior – Fox News Mailroom*

Fox News Rep: "Let's see, right winger fan mail, left winger hate mail, bills, bills… WHOA! Heavens to BETSY! An inaccuracy in a Fox News report?!? Sweet Jesus in a birchbark canoe, we can't mislead the public, this is serious business! I'd better file this in the urgent pile, right away!"
Fox News Rep: *puts letter in shredder*
EA might as well call the fucking Better Business Bureau while they're wasting their breath.
Meanwhile, the Internets are taking a more direct approach and attacking Cooper Lawrence, the condescending bitch who kept running her mouth about a game she'd never played and quite obviously didn't comprehend. Her book on Amazon is currently suffering a plague of 1-star reviews and scathing commentary. Amazon has apparently caught on to the gag, and is now eliminating the ability to give the book a 1-star rating. I'm guessing that they'll attack her website or Myspace page next, provided no new pariahs decide to throw their hat into the ring. Lord knows the internets are a fickle bunch, and easily distracted.
Nice legs on that ill-informed twat though.