the next time some stupid asshole says that "children are the future"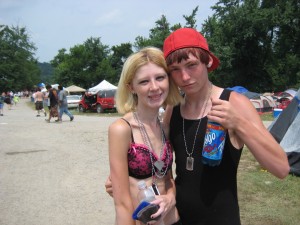 Full video coverage from the 10th Annual Gathering of the Juggalo's here The MOAB was created for events such as this. Seriously, wtf is wrong with these people. At least you expect a certain level of mental deficiency at a Jerrys kids show, but this appears to be just a gathering of the worst forms of white trash from New Jersey to Texas. Burning Man at least has hot chicks naked.
Remember, these are the people Obama wants to waste your taxdollars on for medical coverage.